Hiring of rooms a few minutes from Bordeaux for a reception, a dream wedding in the heart of the vineyards
The château de Lantic and its French garden can host all your events in a unique setting where nature, prestige, charm and conviviality are combined. A secular wedding ceremony, a birthday cocktail party, a baptism or even an end of year gala, our estate of several hectares and our service providers are at your disposal to celebrate your reception in the best possible way.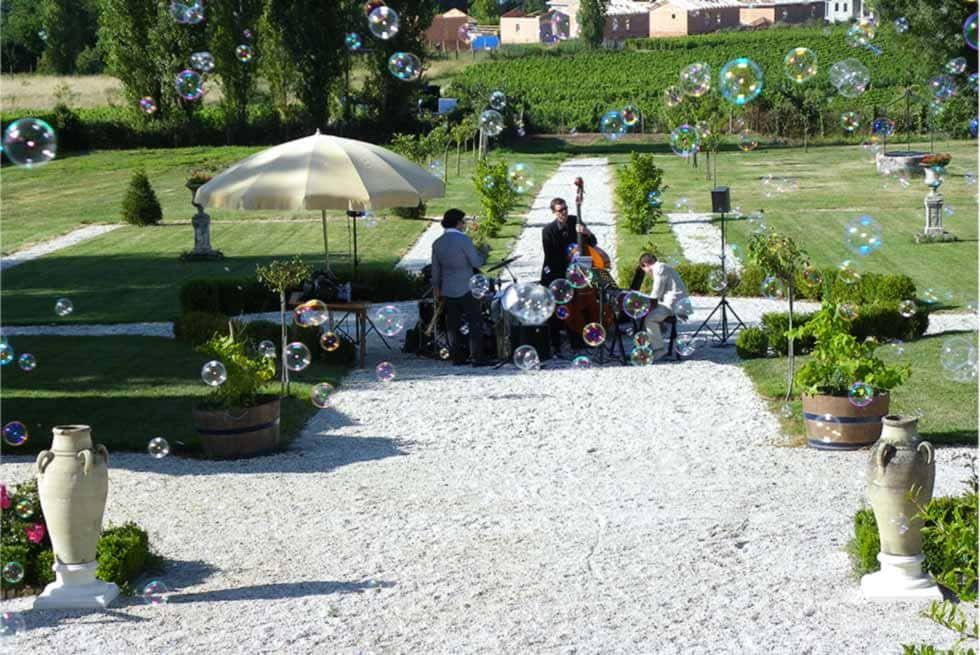 Family events at the castle
In addition to weddings, the vastness of the Château de Lantic's park offers a wide range of possibilities for your themed events. Baptism, birthday party, communion, cocktail party, hen party (EVJF), or stag party (EVJG),… The castle has a harmonious setting for all your celebrations. From the terrace, you can enjoy a breathtaking view of the swimming pool and the Pessac-Léognan vineyards. We also offer workshops that may be of interest to the younger guests, such as a television room, entertainment with a bubble machine, or even a make-up workshop, all of which will allow young and old alike to have an unforgettable time. Your private evenings will be accompanied by the mild climate of Gironde. And above all, don't worry about the accommodation of your guests, we have comfortable rooms that will please even the biggest dancers of your events…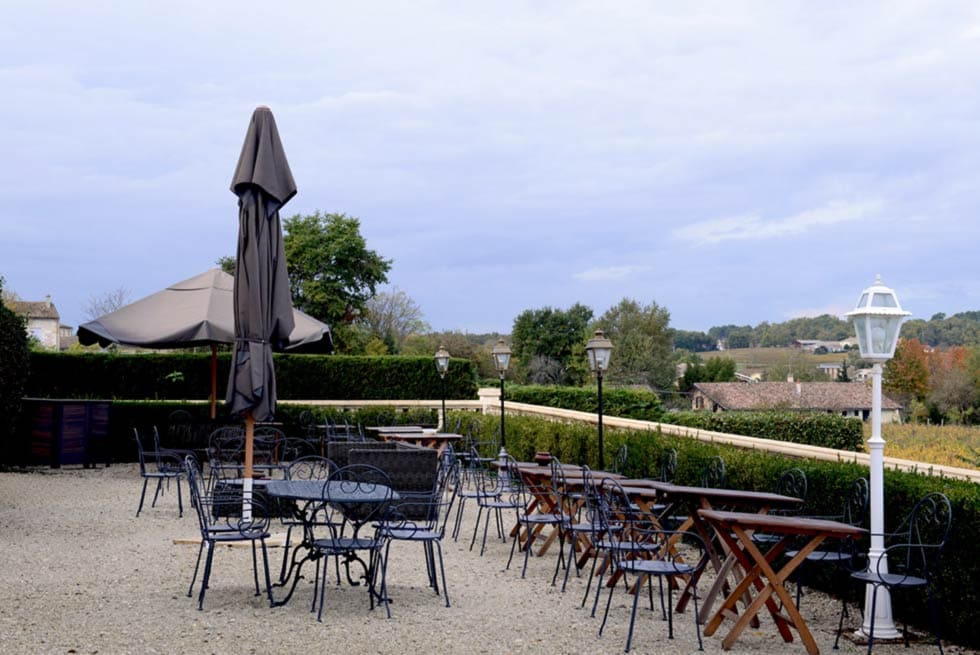 A company party a few minutes from Bordeaux in a unique location
Because conviviality between employees is important for an ideal working environment, a corporate reception in the heart of the vineyards will delight everyone. The château can host your end-of-year gala, seminar evening, product launch party, company Christmas tree, … The tranquility and serenity of our chateau offers a unique and spacious setting to receive you in all circumstances. A large reception room of 180m² is available for hire as well as other smaller rooms if you need more privacy. Depending on the formula, the castle offers you our guest rooms to welcome your colleagues and guests at the end of your event. The surrounding nature and the castle's garden ensure peace and quiet. We work with prestigious and reliable service providers for all your events. Do not hesitate to contact us with your project and we will be happy to help you make it a success.
Contact us now for more information and details of the castle's services.
In order to rent a room in a place that suits your needs, you can fill in this form: Réceptions – Demande de devis or call us at +33(0)5 56 72 58 68 We will then make you an offer adapted to your project.