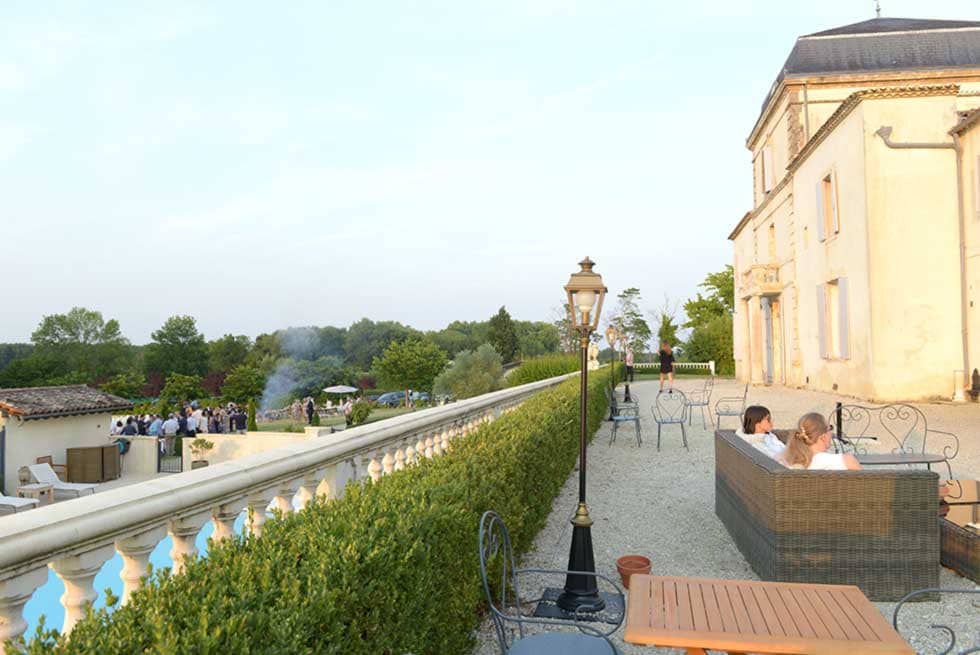 An idyllic environment in the heart of the Pessac Leognan
Martillac is a village located 15 minutes from Bordeaux. Martillac is mainly appreciated for its nature and its prestigious wine domain which is the Pessac Léognan. It's in this municipality that the Château de Lantic is located, a charming bed and breakfast, a peaceful place for a stay among the vines.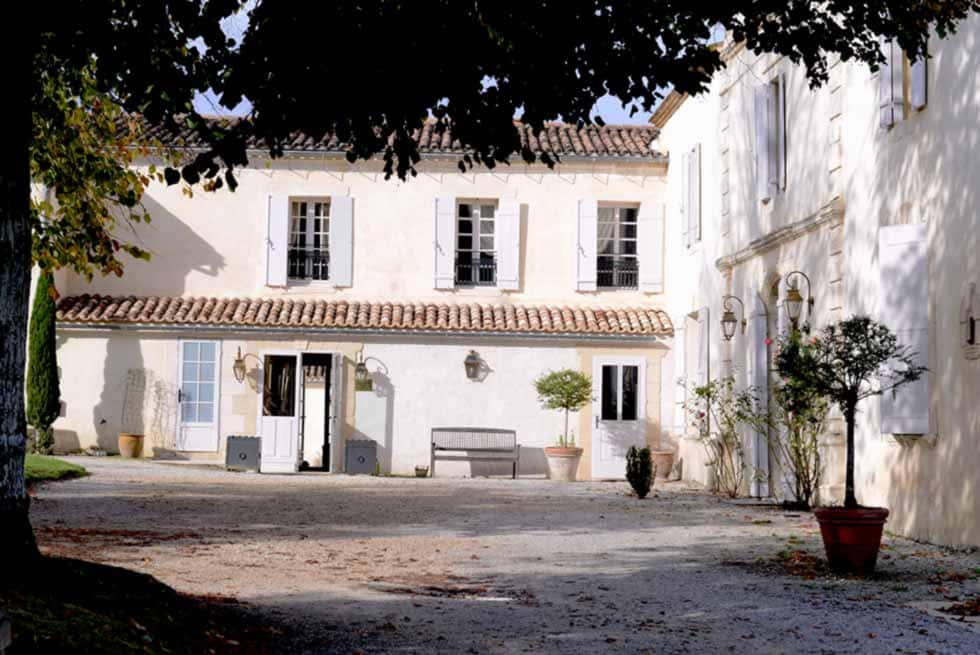 An 18th century castle
The castle takes its name from its first owner, Captain de Lantic, an officer of Louis XV. He had this manor built in 1720 for his daughter. This estate and residence belonged to the Peyronnet family and later to the Cornette de Saint Cyr de Venancourt. Today it is preserved with the greatest care, in the respect of its original architecture, accompanied by the park of the castle of 1 hectare in French garden.
A stay in the heart of the Bordeaux Vineyards near the Bassin d'Arcachon
The Gironde, a region located in the southwest of France, is an exceptional place for vacations. Vineyards of the Médoc, Saint-Emilion, Pessac Léognan, Bordeaux or just a boat trip on the Bassin d'Arcachon, the diversity of activities promises an enriching vacation! Whether it is for wine lovers, family activities, or even a company meeting, come and discover the richness of our heritage through castles, winegrowers, beaches and historical monuments.
Eating at Château de Lantic
Le château dispose de son restaurant appelé , The castle has its own restaurant called Le Sémilion, its name refers to the main white wine variety of Bordeaux, the fabulous Sauternes. Our chef's cuisine will immerse you in the gastronomy of Bordeaux and the South-West, renowned for being gourmet and of great quality.
The Château de Lantic also offers brunches, because in Bordeaux and in the whole region, we love brunches. The Sunday brunch (and even the rest of the week) is composed mainly of fresh, local, organic and seasonal products, waiting for you ! Brunching in Bordeaux is good. Brunching in the heart of the vineyards is better!
To start your day, enjoy a continental breakfast !
To be in good shape for all your activities, it is important to eat well! A large choice of organic and seasonal foods are available for breakfast. It's up to you to decide whether you want to have breakfast at the table in our dining room or in bed in the privacy of your room!
Tout à porté de main
Vous n'avez pas besoin d'aller bien loin si vous comptez faire un petit achat. En effet, le château dispose d'une épicerie gourmande, il y en a pour tous les goûts ! Vous retrouverez aussi un bar, où vous pourrez vous prélasser…
Family friendly
Pour un court ou long séjour, le Château de Lantic se fera un plaisir d'accueillir votre famille. Nos chambres d'hôtes peuvent recevoir jusqu'à 4 personnes. La suite familiale dispose même de deux chambres, si chacun souhaite avoir son intimité. Notre priorité est que vous vous sentiez comme à la maison !
Un instant pour soi dans une bulle de sérénité
Spa privatif, massage, sauna, saisissez cette invitation pour passer un moment de détente et relaxation. Nos produits spa sont 100% naturels. Vous trouverez également une piscine extérieure, vous pourrez profiter des journées ensoleillés en vous prélassant sur les chaises longues et avec une agréable vue sur les vignes.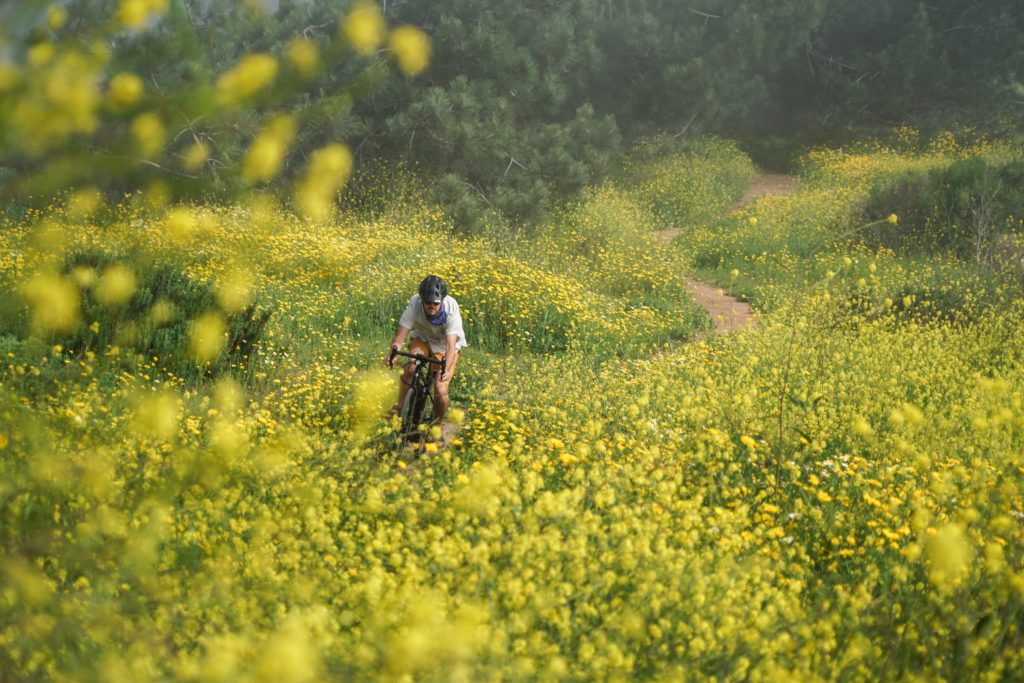 Parcourir les vignes du bordelais à vélo
Si vous souhaitez découvrir Martillac et ses vignes à vélo, c'est possible. Nous proposons des vélos en location afin de vous permettre des balades en plein air. Grâce aux nombreuses pistes cyclables, vous pouvez vous promener en toute sécurité au milieu de la nature.
Des salles adaptées pour vos événements
Le château possède des salles que vous pouvez louer pour des séminaires ou réceptions. Nos salles, allant de 30m² à 180m², sont équipés de vidéoprojecteur, de micro sans fil, wifi. Vous pouvez également louer la terrasse de 300m² ! Séminaires, receptions, mariages, nous avons des offres qui correspondent à chacun d'entre vous.
Retrouvez ici notre galerie photos
Allant des chambres, de la piscine au jardin, partez en vacances maintenant !